Kyiv
Guide for Kyiv in Ukraine (English und Ukraine)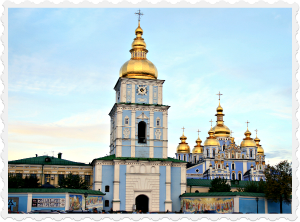 Welcome to Kyiv the capital of Ukraine, a city you should definitely visit. It is worth to spend a few days here to catch its unique atmosphere. Kyiv attracts with its history and unique climate in which past traditions meet the future. Destroyed castles, churches, historical monuments and architectural complexes are restored in detail. Today, perfectly combined with a very modern urban architecture and lots of parks. Honore de Balzac once said: "St. Petersburg - a young city, Moscow - ancient and Kyiv - eternal. This is northern Rome."
Ukraine is one of Europe's great destinations, undiscovered by the majority of Western travelers. There are, however, many reasons to give this historic and cultural center some time.
The top 10 resons for visiting Kyiv
History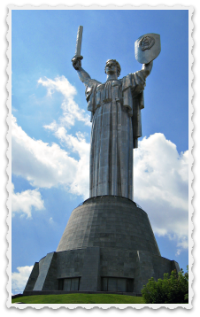 Kyiv is one of the oldest cities in Eastern Europe and one of the true hearts of Russian and Ukrainian culture, and the first capital of an Eastern Slavic State. It has faced more than its fair share of hardships throughout the centuries, from Mongols to Marxists, and these have helped sculpt one of the most memorable places on the continent.
Culture
Kyiv is one of the truly important Eastern Orthodox and Slavic centers. The Lavra Monastery houses nearly 1000 monks, and St. Sophia's Cathedral is nearly a millennium old. You can explore folk culture, WWII history, holocaust sites, unique art and much, much more. The city has also been home to many famous poets, musicians, dancers, and more.
Food
The home of borsch, Ukraine is a place with hearty dishes heavily based on root vegetables, grains, and meat. Lots of dishes are complex and require lots of ingredients, but the result is a cuisine which is warming, comforting and inviting while being down to earth and unpretentious. In many ways, this could be seen as reflective of the Ukrainian spirit.
People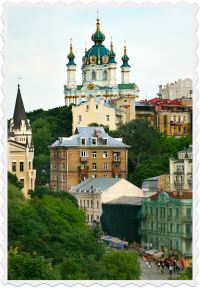 The people of Kyiv have a Slavic sense of hospitality. Kind and helpful, they also come from a city whose history, even in the very recent past, has been tough. To meet them and speak to them gives extra insight into the fortitude of the human spirit.
Atmosphere
Gorgeous architecture, lush trees and beautiful places to walk make Kyiv beautiful, and adding the site of its people, smells of its food and warm summer or cold winter air creates an atmosphere you might only have expected to find in a Chekhov play. It's a truly engaging city, partially western seeming and in many ways from a whole different world.
Variety
Kyiv is a city in transition between the old and the new. Soviet Ladas drive beside new cars. Museums range from centuries old folk culture to aviation, and attractions include monasteries and the world's tallest lattice tower. The city's atmosphere contains a type of variety you can only find in a city while it's transitioning, truly a special experience.
Off-the-beaten path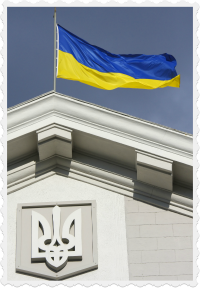 Kyiv is a popular place for Russians and Ukrainians to visit, but for Westerners it continues to be foreign, and until only a few years ago, a visa was required to enter the country from most Western states. That has changed, though, so the city is more accessible than ever, but still a hidden gem.
Value
Kyiv isn't cheap in every way, but the food is! If you stay in budget accommodation and eat where the locals eat (which is always a good idea), you can enjoy an affordable cultural experience in one of Europe's prettiest cities.
Central location
Kyiv is close to many interesting places, with an extensive train and bus network connecting it to other regional destinations. From Kyiv, you can get to Odessa (Ukraine's main eastern city with mainly ethnic Russians), L'viv (a beautiful town near the Polish border), Chernobyl, and Sevastopol. In addition, you can get from Kyiv to surrounding countries, including Russia and Poland.
Beauty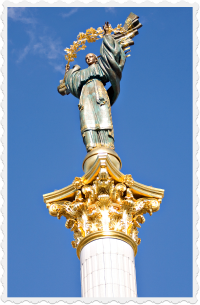 Ukraine's capital is home to a type of beauty you won't find outside of the Eastern Slavic world, and even within the Russia, Belarus, Ukraine area, Kyiv is considered one of the most beautiful cities. It has walking districts, historical architecture, and a uniquely defined aesthetic, all on rolling hills with lush greenery.
Visit Kyiv for a cultural experience with plenty of attractions and museums to explore during your visit. You could spend a year there and not see everything, and you can spend a couple weeks and craft the perfect vacation.
Ласкаво просимо в столицю України, місто в якому ви повинні обов'язково побувати. Варто провести в ньому кілька днів, щоб перейняти його неповторну атмосферу. Київ приваблює своєю історією і неповторним кліматом в якому традиції зустрічаються з майбутнім. Тут докладно відреставровані зруйновані під час війни історичні пам`ятники, замки, храми і цілі архітектурні ансамблі. Сьогодні поряд з ними сучасна архітектура міської забудови чудово поєднана з відкритим простором парків. Оноре де Бальзак сказав: "Петербург – молоде місто, Москва - прадавнє, а Київ – вічне. Це північний Рим."